New Answers for Diabetes:
Become A Certified Diabetes Motivational CoachTM!
Help People with Diabetes Know Where They Are Going!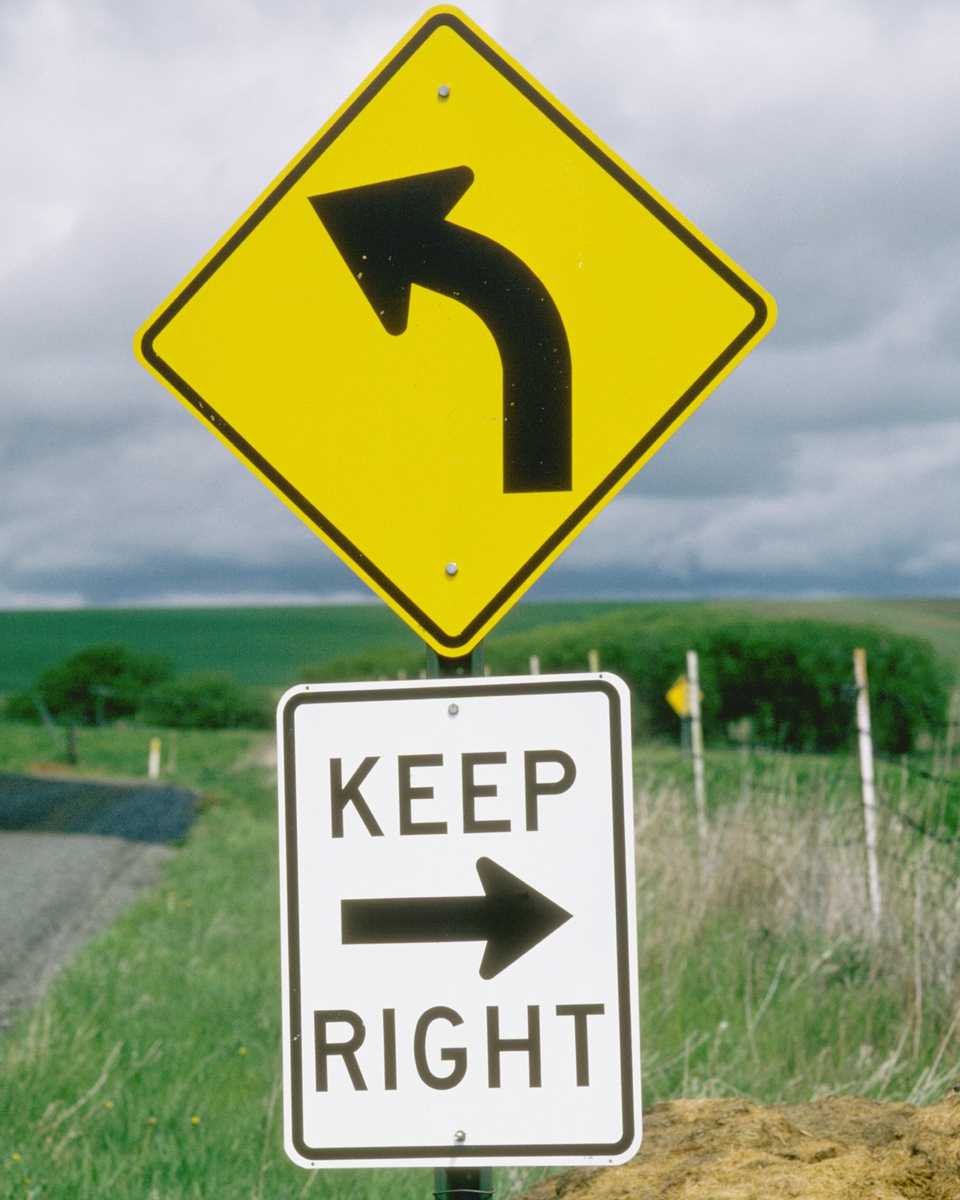 Why? Dramatically improve your skills in only two days so you can responsibly and powerfully help people with diabetes. Want to know how many you can help? Start asking friends and co-workers how many diabetics they know. You will be amazed at how many people are in need of your trained services.
Who? The Diabetes Research Association of America, Inc. will grant you a handsome certificate of training upon successful completion of the two-day workshop.
What will you learn? Please see 'What the class will do for you' for a full description of this fun, fast-paced workshop. Be aware that this training will give you more than just training by a diabetic on how to help people with diabetes. You will also acquire methods and tools that can help you in many other ways. The class hypnosis demonstrations are always moving and memorable.
________________________________________________________________________
"After the diabetes workshop in the UK last year, I had an unprecedented number of complimentary messages of praise to be passed on to Devin. All of them were inspired and for many, it was the first time they had experienced a workshop giving inspiration, power and LOVE all in one package.

Many of them are still talking about it and creating envy in those who were not able to attend.

It's a great workshop and I have to say to anybody: DON'T MISS IT!"
---Terence Watts, founder of The Association of Professional Hypnosis and Psychotherapy
and author of several books including: Advanced Analytical Hypno-Therapy, Rapid Cognitive Therapy and the ground-breaking book, Warriors, Settlers and Nomads.
________________________________________________________________________
What the workshop will do for you
________________________________________________________________________
What the workshop will do for you:
* Easily move your practice into a high demand area where there is very little competition!
* See your client waiting list explode with people who need your trained help in this area!
* Create financial prosperity from this virtually untapped market
* Become a credible practitioner in a field of complementary hypnotherapy
* Learn how these special hypnotherapy skills can also be applied to many areas of your general practice creating unexpected, powerful and fast results
* Enjoy learning specialized sales and marketing methods that work! (and what doesn't!)
* Help those people and their families who are suffering from this leading cause of illness and intense emotional pain.
* Competently assist medical professionals to help their clients achieve better results
* Easily learn the technical details needed to act with confidence and authority even if you have no experience with medical matters
* Help your clients to stop sabotaging their recovery in this and other important areas of their lives
* Work with them to create individually tailored strategies that succeed.
* Discover and help resolve your client's underlying issues using NLP, Parts Therapy, Ericksonian Hypnosis, Logotherapy, Transactional Analysis and other successful therapeutic techniques
* Appropriately deal with the concealed trap that many diabetics face: Alcoholism
* Compassionately deal with one of the most difficult to talk about side effects of diabetes: Impotence
* Use Cognitive Behavioral Therapy techniques proven to begin reducing anxiety, sadness and other roadblocks to success
* Accelerate your client's intellectual and emotional learning ability helping them to breakthrough the 'usual denial' which oftentimes produces anguish, suffering and huge financial cost. Those who do not achieve this new insight are in danger of experiencing massive pain, loss of limb, loss of sight or even worse.
* Acquire the 5 essential steps necessary to powerfully help over 90% of all diabetics dramatically improve their condition by permanently reducing their weight.
________________________________________________________________________
"Approximately 21 million people in the U.S. are diagnosed with diabetes.
Most people with diabetes suffer from far more than just the effects of the disease itself. All that doctors can do is prescribe medication and send them home. Meanwhile the patient feels more out of control and helpless than ever before because they lack the emotional motivation and knowledge of how to constructively deal with their situation. Their feelings can actually worsen their diabetic condition!
Now, with your with your specialized training you can help persons with diabetes to powerfully and effectively manage their situation.
Thank you for taking this course. It is deeply appreciated" –C. Devin Hastings
__________________________________________________________
Date: Monday and Tuesday, August 13th and 14th, 2007.
Time: 9 a.m. to 5 p.m.
Location: The National Guild of Hypnotists 2007 Annual Convention, Exhibition and Educational Conference at the Royal Plaza Hotel & Trade Center - Marlborough, Massachusetts.
Click on the NGH logo to register now and to discover what other great things are happening at the convention.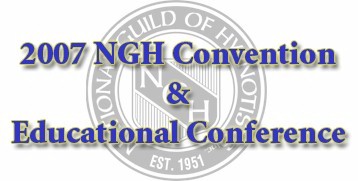 Thank you so much for the wonderful presentation and the valuable information you shared with us during the diabetes workshop.

I am looking forward to reviewing the information I purchased in the Mega package when I get back home from my trip.

Sending you blessings for the tremendous work and dedication that you are putting forward in helping us all help others with diabetes. You are making a difference in the world.

Again...Thank YOU!

__________________________________________________________

"Devin,

Just a quick note to say thank you for a great 2 days in London.

Your seminar was great: informative, motivating and entertaining. You have a great training style that lets your character shine through, and I was deeply impressed at how elegantly you used so many skills in keeping us in a great state to mop up what you were offering. I came away feeling inspired
and with my passion stoked.

Thanks for being a great human being and reminding us so eloquently of what a valuable contribution we can make.

Be well,"
---Andrew E., Diabetes Motivational Coach (DMC) workshop attendee.


"This breakthrough material will change the lives of a countless number of diabetic patients permanently for the better. Every allopathic practitioner that has diabetes patients will welcome this new motivational program."

---Dr. L.C. Dudik-Francis, Diabetes Motivational Coach (DMC) workshop attendee

"Devin is a wonderful, exciting, energetic instructor who's passion inspired all of us in his course. "

---G. Schmidt, DMC workshop attendee

"Hi Devin,

Wanted to tell you how much I enjoyed the class in San Antonio. I have released 3 pounds and feel a slight shift in my thinking towards both food and exercise. I even got off the big seat and started walking."

---Diane Pope, MSN, RN, C.Ht., San Antonio DMC attendee

"Ever since you did that group session with us, I feel like a million dollars. I found my enthusiasm again. I've been listening to two of your cds every night!!! Thanks so much."

---Kathy Moore, www.mooreinspire.com

"Devin,
How can I begin to thank you for helping me to find my path to happiness.
You are an incredible teacher!!"

---Cheryl B., Hypnosis class attendee

"I have known Devin Hastings for quite some time. It is my honor to give him my highest recommendation to you as a hypnotherapist. His skills place him in the top 1% in his field.

He is a brilliant public speaker and a talented man whose insights into the human heart and mind are enviable. Devin is outstanding at sharing ideas, making them understandable and easy to learn. I give him my highest recommendation to any school or facility that can bring Devin in to teach or train for them.

My recommendation comes without reservation. Please feel free to call me with any question you may have."

Kevin Hogan, Ph.D., D.C.H. (612) 707-1898

Author: The Psychology of Persuasion, Life By Design and Talk Your Way To The Top

"Devin Hastings is a phenomenal teacher. His heart and his knowledge & skills combined together created a powerful workshop that is invaluable. Thank you!"

---Marta Baker

"Excellent course and presenter. I would recommend to all that have diabetes or someone in their life that does."

--John Sega

"Hi Devin: I wanted to tell you how much I enjoyed you class at the National Guild. I learned more about diabetes from you than I did from my doctor or nutritionist. Keep up the good work."

---Joanne Campbell

"Devin is motivational and so passionate about the information he shares that it is an inspiration that I plan to carry with me back home and implement as soon as possible. He is an angel to anyone's life he touches."

---Kathleen Digby

"I originally took this class because I work with hypnosis and weight loss and knew it was necessary. At the end of the course it was easy to see that I can use this info in all aspects of my work."

---Dena Moscola

_____________________________________________________________________________